February 3, 2017

VIEWPOINT 2017: John Roberts, President/CEO, Nextek Inc.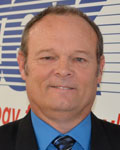 John Roberts, President/CEO, Nextek Inc.

Nextek was founded in 1995 and has evolved over the years from a board level assembler to a fully integrated end to end supplier of EMS services. We support customers in the high mix, low to midrange volume production space where quality and high reliability are critical requirements.

With dedicated Prototype/NPI resources coupled with a fully integrated production facility our Customers can greatly reduce the NPI-to-Production transition risk. This is achieved by reducing the engineering and process development learning curve with the added benefit of reduction in tooling costs and design improvements for manufacturability.

With the addition of Box build integration, conformal coat, and Environmental Stress testing, Nextek can take a product from birth to final production at any level.

With a full function analytical lab equipped with a Scanning Electron Microscope, 3D X-ray laminography, Wet lab, and metallurgical microscopy, Nextek can do full process development and failure analysis on site. This enables us to minimize costly schedule delays and significantly mitigate reliability issues.

Nextek has certification in ISO 9001:2008, AS9100C, ISO 13485:2003, and ITAR Registration and we support customers in the Commercial, Mil-Aero, Industrial, and Medical markets. In 2017 we anticipate growth in the Medical Device, Mil-Aero, and Industrial markets.

Nextek is focused on reducing risk to our Customer at all levels from Material Logistics and Supply chain management, Counterfeit parts mitigation, prototype, NPI, and full production. If the risk is high and it has to be right, then Nextek is the supplier of choice.

John Roberts, President/CEO
Nextek Inc.