About Us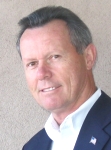 Jeff Ferry, Editor in Chief / Publisher



We believe it's our job to dig through the unending stream of news, articles, features, and discussions to deliver news and information, covering the world of electronics manufacturing, to our readers. We conveniently deliver this simple news digest to our subscribers via email every business day.

Our daily email newsletter features links to the hottest business and technology news stories and feature articles in the industry. We also publish the latest corporate and product news announcement that you may find useful.

Every month we publish links to more than 200 electronics industry news stories; more than 40 feature articles on the assembly process, PCBs, packaging and design; and more than 40 corporate and product news releases. We also provide links to the industry's best technical forums. And you'll also find tips, commentaries, contests, surveys, and industry event calendar and more.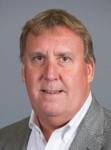 Ken Cavallaro,
Editor

Why Circuitnet? Isn't it time someone created a simple email newsletter with links to the most important and timely news you need to do your job. News that will help you stay ahead of the competition, news that will help you do your job better, news that you should know about. That's why Circuitnet!

For more information about Circuitnet, please use our Contact Us form..

Jeff Ferry Editor in Chief / Publisher jferry@circuitnet.com Phone: 843-682-4755

Ken Cavallaro Editor kcavallaro@circuitnet.com Phone: 978-363-2176
Free Newsletter Subscription
Circuitnet is built for professionals who bear the responsibility of looking ahead, imagining the future, and preparing for it.

Insert Your Email Address