Viewpoint
February 7, 2022


VIEWPOINT 2022: Rob DiMatteo, General Manager, BTU International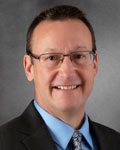 Rob DiMatteo, General Manager, BTU International

When we look back on 2021 we certainly won't remember it as an easy year- although the one thing we can't complain about is business. It's been a challenge this year to keep up with customer demand.

In 2021 we've seen our industry come to the forefront of current events, with component shortages keeping new cars out of our garages everywhere. In response to this demand, we've upgraded our factory in Shanghai to a significantly larger space that will allow us not only greater capacity but more efficient production flow — enabling shorter customer lead times.

Our US factory has become even more flexible — building our custom high temperature belt furnaces and now BDF semiconductor diffusion furnaces. We've also been leveraging our capabilities in the US to assemble and test Pyramax reflow ovens for customers in certain sensitive industries such as military and aerospace. While we expect many of the challenges of 2021 to continue for some time, we also see the foundation of growth extending well into the future, making us very optimistic for 2022.

Rob DiMatteo, General Manager
BTU International
http://www.

Viewpoint Index
Free Newsletter Subscription
Circuitnet is built for professionals who bear the responsibility of looking ahead, imagining the future, and preparing for it.

Insert Your Email Address