Viewpoint
January 14, 2021


VIEWPOINT 2021: Brad Grams, President, Huntron Inc.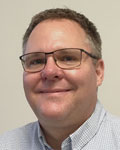 Brad Grams, President, Huntron Inc.

Good Planning Helps Small Business Weather COVID-19

The overriding subject for the year 2020 has been the COVID-19 pandemic and how we as individuals and businesses have been dealing with it.

For Huntron and other small businesses in the electronics manufacturing industry it has been a challenge to simply keep the doors open. We have had to make the most of severely reduced sales as our normal commercial customer base also deals with the effects of the virus. Our saving grace has been DOD contracts that were already in place before the pandemic struck. These contracts allowed us to pace our budget more effectively especially when stay at home restrictions were in place.

Like many businesses, travel limitations impacted our ability to visit potential customers and provide on-site support and training for new customers. We made the most of this situation by utilizing conference calling and video online meetings where we could perform product demonstrations in real time. Of course, we were using these tools before the virus struck but we learned how to make more effective use of them and discover other tools that could make the online experience better for our customers.

While we foresee 2021 starting out a bit rough, we do expect it to get closer to some level of "normal" as the year progresses.

Brad Grams, President
Huntron Inc.
Viewpoint Index
Free Newsletter Subscription
Circuitnet is built for professionals who bear the responsibility of looking ahead, imagining the future, and preparing for it.

Insert Your Email Address