Viewpoint
January 10, 2019


VIEWPOINT 2019: Edward Hughes, Chairman & CEO, Aculon, Inc.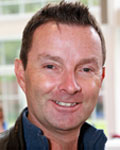 Edward Hughes, Chairman & CEO, Aculon, Inc.

Aculon Inc. is a surface modification company that develops hydrophobic, oleophobic and hydrophilic coatings for the electronics, medical device, oil and gas, and other specialty markets. Our Thin film surface coatings for the electronics industry are diverse from our market leading NanoClear® coatings on stencils to our NanoProofNanoClear® range of PCB waterproofing options.

2018 was a banner year for Aculon punctuated with our strategic partnership with Henkel Electronics to support specific mobile device manufacturers with Aculon's NanoProofNanoClear® series of waterproofing products. Consumer expectations for handheld and wearables durability continue to rise, making waterproofing an essential feature for designers and manufacturers.

The Henkel partnership allows Aculon to leverage Henkel's global manufacturing and logistics capabilities, as well as their technical expertise to ensure availability of advanced, IPX8 level waterproofing solutions for leading device companies.

A scan of the 2019 horizon reveals another auspicious year as we continue to grow, innovate and differentiate ourselves in the marketplace. We are pioneers of nanoscale treatments and, in many cases, we develop treatments ahead of market demand. And as market challenges manifest themselves, the Aculon scientists will continue to synthesize and customize formulations for the development of application appropriate solution based nanocoatings to meet market needs.

Edward Hughes, Chairman & CEO
Aculon, Inc.
Viewpoint Index
Free Newsletter Subscription
Circuitnet is built for professionals who bear the responsibility of looking ahead, imagining the future, and preparing for it.

Insert Your Email Address