January 30, 2015

Circulation Over 51,000
February 14, 2013
Dave Doherty, Digi-Key Corporation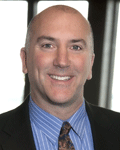 Dave Doherty, Digi-Key Corporation

2012 produced mixed signals, with electronic component shipments experiencing double-digit growth while total revenue contracted from the prior year. Rapidly changing global market dynamics also had a positive impact on our business and, as a result, we are more aggressively expanding our presence outside of the country.

At the same time, there are still some negative global market indicators which outweigh the positive signals as we begin 2013. In summary, here are some of the industry drivers and unknowns that are impacting this business:
Inventory levels at both manufacturers and channel partners rival the historic highs seen in 2008
The spread of counterfeit board-level components is still an important challenge that needs to be addressed.
A significant benefit to our business is that, as a privately held organization, we are immune to pressures from Wall Street. In 2013, the investor community will look for strong actions from public companies as inventory levels will need to be compensated for during the first half of the year.
Overall, we anticipate modest mid-single digit growth in 2013, back-end loaded in the second half of the year, once the market corrects itself. While the timing of top-line revenue recovery is harder to predict, we expect a significant increase in the number of stocked, new components to further stimulate strong levels of new demand creation activity.
Dave Doherty
Digi-Key
All Viewpoints from Dave Doherty, Digi-Key Corporation
January 30, 2015
Gary Leong, Director, Business Development, ViTrox Technologies
2014 is about to end soon and although this year South East Asia suffers a few major setbacks in the aviation industry and also natural disaster in certain parts of Malaysia, our economic ...

January 30, 2015
Ron Torenko, President/CEO, Torenko & Asscoates
Torenko & Associates has always strived to be the leaders in technology. We look for new and exciting things to happen in 2015. A new nano-coating has been developed to eliminate the hassle and costs of traditional ...

January 29, 2015
Rob Boguski, President, Datest
We think 2015 will be a pivotal year. Unfortunately we aren't sure in which direction, or inclination, the economy will pivot. For that one needs the benefits of clairvoyance ...

January 29, 2015
Wilson Fung, AVP, Reed Exhibitions
NEPCON Across China is the preferred trading and sourcing platform, as well as one of the largest exhibitions in Asia to focus on SMT and Electronics Manufacturing Automation (EMA). At the event, over 500 ...

January 28, 2015
Henk Biemans, Managing Director, Mek Europe BV & Mek Americas LLC
Our main differentiator will continue to be our offering for dedicated AOI for bottom up or combined top down-bottom up inspection for THT in Wave and Selected soldering processes of Power ...