May 26, 2015

Circulation Over 51,000
February 14, 2013
Dave Doherty, Digi-Key Corporation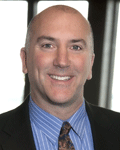 Dave Doherty, Digi-Key Corporation

2012 produced mixed signals, with electronic component shipments experiencing double-digit growth while total revenue contracted from the prior year. Rapidly changing global market dynamics also had a positive impact on our business and, as a result, we are more aggressively expanding our presence outside of the country.

At the same time, there are still some negative global market indicators which outweigh the positive signals as we begin 2013. In summary, here are some of the industry drivers and unknowns that are impacting this business:
Inventory levels at both manufacturers and channel partners rival the historic highs seen in 2008
The spread of counterfeit board-level components is still an important challenge that needs to be addressed.
A significant benefit to our business is that, as a privately held organization, we are immune to pressures from Wall Street. In 2013, the investor community will look for strong actions from public companies as inventory levels will need to be compensated for during the first half of the year.
Overall, we anticipate modest mid-single digit growth in 2013, back-end loaded in the second half of the year, once the market corrects itself. While the timing of top-line revenue recovery is harder to predict, we expect a significant increase in the number of stocked, new components to further stimulate strong levels of new demand creation activity.
Dave Doherty
Digi-Key
All Viewpoints from Dave Doherty, Digi-Key Corporation
February 11, 2015
Jean-Marc PEALLAT, Vice-President of Global Sales, Vi TECHNOLOGY
In 2014, Vi TECHNOLOGY continued to innovate and launched its revolutionary SPI equipment with PI. Thanks to the new technology (32 cameras, 8 projectors), major innovations were possible ...

February 11, 2015
Satoshi (John) Otake, Deputy General Manager, SAKI America Inc.
2015 will continue to be a year of expansion for Saki America. After 15 years of working with Saki Corporation, I am now heading up the Saki America headquarters in San Jose, California. Quintin Armstrong has been ...

February 10, 2015
Carla Pihowich, Director of Marketing, CyberOptics Corporation
Driven by the continued decrease in the size of electronics packaging, combined with the increase in density, there is a critical need for highly accurate 3D inspection for defect ...

February 10, 2015
Dr. Tamim P. Sidiki, Global Marketing Director, DSM Engineering Plastics
DSM has an unrivalled portfolio of high performance thermoplastics for electrical and electronics applications, including materials that combine high resistance to the high temperatures used in the latest soldering ...

February 9, 2015
Alan Cable, President, ACE Production Technologies, Inc.
One of ACE's greatest differentiators is that from our inception we've continued to deliver new technologies that have advanced the selective soldering process. Among our newest innovations ...