December 18, 2014

Circulation Over 51,000
February 14, 2013
Dave Doherty, Digi-Key Corporation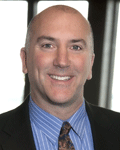 Dave Doherty, Digi-Key Corporation

2012 produced mixed signals, with electronic component shipments experiencing double-digit growth while total revenue contracted from the prior year. Rapidly changing global market dynamics also had a positive impact on our business and, as a result, we are more aggressively expanding our presence outside of the country.

At the same time, there are still some negative global market indicators which outweigh the positive signals as we begin 2013. In summary, here are some of the industry drivers and unknowns that are impacting this business:
Inventory levels at both manufacturers and channel partners rival the historic highs seen in 2008
The spread of counterfeit board-level components is still an important challenge that needs to be addressed.
A significant benefit to our business is that, as a privately held organization, we are immune to pressures from Wall Street. In 2013, the investor community will look for strong actions from public companies as inventory levels will need to be compensated for during the first half of the year.
Overall, we anticipate modest mid-single digit growth in 2013, back-end loaded in the second half of the year, once the market corrects itself. While the timing of top-line revenue recovery is harder to predict, we expect a significant increase in the number of stocked, new components to further stimulate strong levels of new demand creation activity.
Dave Doherty
Digi-Key
All Viewpoints from Dave Doherty, Digi-Key Corporation
February 14, 2014
Peter Vigneau, VP & General Manager, Circuit Technology Center
Thanks to a dedicated team of highly skilled Repair and Rework professionals I am proud to report in 2013 Circuit Technology Center celebrated...

February 14, 2014
Lew Wagner, President, Surface Mount Technologies, Inc.
Moving on to 2014, SMTI looks forward to new all of the new challenges that our customer-partners can give us. We feel that there are plenty of opportunities in the electronics...

February 13, 2014
Stana Marko, VP of Marketing and Sales, Express Manufacturing, Inc.
Express Manufacturing, Inc. (EMI) recently celebrated 30 years in the EMS Industry. Our company has come a long way since its humble beginnings operating...

February 13, 2014
Farouk Eshragi, V.P. Manufacturing Test Systems, Acculogic Inc.
Acculogic had a record year in 2013. Both the Manufacturing Test Systems and Test Programming Services divisions had outstanding results that grew sales...

February 12, 2014
Dr. Max Larin, CEO, XIMEA Germany
After more than 20 years in business people learn how to predict and plan, but still there emerge things which can surprise because that is the way of life...