January 15, 2020

VIEWPOINT 2020: Edward Hughes, Chairman & CEO, Aculon, Inc.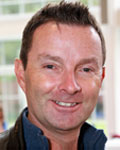 Edward Hughes, Chairman & CEO, Aculon, Inc.

Surfaces matter! Whether it is nanocoating for stencils, treatments for PCB waterproofing, anti-fingerprinting coatings, epoxy control treatments or extending the life of semiconductor test pins, functionalizing the surface really matters.

OEMS and CEMS are increasingly utilizing surface modification techniques to save money, enhance performance and enable new design parameters. As a market leader for surface modification treatments Aculon is well placed to continue our explosive growth.

At Aculon, we develop and globally supply many award winning & proprietary surface modification technologies including nanocoating for stencils (Aculon Nanoclear) & PCB waterproof protection (Aculon NanoProof).

In 2019 we expect:
• Aculon NanoClear, The #1 Global Stencil nanocoating, will see new product extensions and enjoy increased penetration as every stencil can benefits from the nanocoating
• Aculon NanoProof, a series of sprayable water PCB water protection treatments, will continue to gain traction particularly in headsets and wearables.
• New Aculon technologies, launched in 2018, including anti-fingerprinting and semiconductor applications such as epoxy control will help than double our electronics business again!

Edward Hughes, Chairman & CEO
Aculon, Inc.