January 15, 2020

VIEWPOINT 2020: Greg DeLarge, President, Plasma Etch, Inc.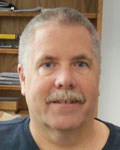 Greg DeLarge, President, Plasma Etch, Inc.

2020 is lining up to be another strong year for Plasma Etch. We continue to see strong growth in production scale systems.

We are rolling out a new, larger parts cleaning machine, the PE-5000; it's very versatile with movable shelves! Look for an announcement soon!

Our plasma polymerization systems continue to drive sales and improve our market share as we head into 2020.

We will be demonstrating our industry leading plasma treatment systems at MD&M West and IPC Apex this winter, as well as MD&M East and Semicon West over the summer.

Visit us at a trade show for a free demonstration, and like us on Facebook to keep up to date on our exciting new patented technology.

Greg DeLarge, President
Plasma Etch, Inc.