January 4, 2019

VIEWPOINT 2019: Gary Goldberg, Founder, PROMATION, Inc.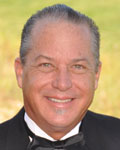 Gary Goldberg, Founder, PROMATION, Inc.

In 2019 PROMATION will be focused on several KEY areas relating to assembly. The first area is Industry 4.0 which we define as both new and existing equipment customers.

PRO 4.0 is designed to enhance the manufacturing capabilities of those customers who have older equipment but want to take advantage of automated handling systems now while PRO 4.1 is a HERMES based platform designed for newer, state of the art technologies that are emerging into the marketplace now.

The second area is trace-ability with next generation laser marking and bar code scanning systems available featuring blazing fast cycle rates, and both PRO 4.0 and PRO 4.1 network ready frontend software. Label Placement will also remain an active product for us.

The third emphasis is our small robot division. With the labor market tightening these robots will become an integrated part of production floors offering exception ROI. PROMATION and QUICK will introduce new work cells for stand-alone and inline solutions throughout 2019 for a variety of soldering, dispensing and screw fastening solutions, with combination technology work cells also.

PROMATION achieved all of our goals for 2018 and also completed up-grading our internal infrastructure (servers, phones, PCS) with expanded office facilities next up. The new facility will feature larger demo facilities, training center and additional space for administrative and technical support personnel. PROMATION also intends on doubling the size of warehousing and parts distribution.

Gary Goldberg, Founder
PROMATION, Inc.