August 17, 2018
An Apple Car Would Require An Automotive Foxconn
If Apple really is working on a self-driving car, one challenge will be finding a partner to manufacture the vehicle. Many Apple products famously are etched with the words: "Designed by Apple in California. Assembled in China." Chinese assembly for the iPhone is performed by many companies, most notably Foxconn, a Taiwanese firm. Foxconn specializes in "contract electronics manufacturing," which means ...
Forbes
Quantum Bill Can Drive U.S. Ahead
Quantum computing is our modern-day space race, and it will require the same level of focus, collaboration and public-private partnership as in the 1960s. Quantum ...
EE Times
Important Ways of Approaching Heat Management
With electronic gadgets becoming progressively smaller, heat management is an increasing concern. Download this guide to learn methods on managing the removal of heat ...
Technical Paper
Incoming Circuit Boards - How Clean Is Clean?
We're having cleanliness issues, our assembly processes are not introducing contaminants. Could it be the result of incoming PCB cleanliness? The Assembly Brothers ...
Circuit Insight - Board Talk
5 Ways Failure Can Help Your Career
Failure sucks, but it instructs. While missing the mark never feels good, failure is one of your best teachers when it comes to life and career advancement. Once you're ...
Entrepreneur
QFN Test Failures Caused by Flux
A test engineer claims that test failures are due to flux residue between terminations that affects the capacitance at the joints. Is this a valid claim?
Circuit Insight - Ask the Experts
Test Your Knowledge Answer

What three South American countries does the equator cross?
See answer below.
Fastening Surface Mounted Connectors Before or After Refow?
Is there an IPC guideline for attachment of SMT or PTH connectors that are hardware mounted? Do you tighten / torque hardware before soldering, or solder then tighten hardware? Could not find guidance ...
Responses by:

| | |
| --- | --- |
| ■ | Mike Green, Design Engineering, Lockheed Martin Space Systems |
| ■ | Leo Lambert, Vice President, Technical Director, EPTAC Corporation |
| ■ | Terry Jeglum, President/CEO, Electronic Technology Corporation |
| ■ | Fritz Byle, Process Engineer, Astronautics |
| ■ | Rodney Miller, Capital Equipment Operations Manager, Specialty Coating Systems |
| ■ | Garry McGuire, Sr. Engineer, NASA/Marshall Space Flight Center |
| ■ | Kris Roberson, Manager of Assembly Technology, IPC |
More Ask the Experts
Quote of the Day

"Do not confuse motion and progress. A rocking horse keeps moving but does not make any progress."
Alfred A. Montapert
What Year Was It?
Woodstock Music Festival Concludes
The grooviest event in music history--the Woodstock Music Festival--draws to a close after three days of peace, love and rock 'n' roll in upstate New York.
The day was Aug 17. What year was it?
Cartoon of the Day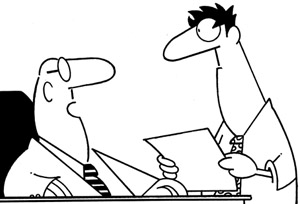 "We make better apologies and excuses than any other company in our industry and I'm proud of that!"


Copyright © Randy Glasbergen
Test Your Knowledge Answer

What three South American countries does the equator cross?
Answer: Brazil, Colombia, Ecuador