China's Huawei Sees Strong Smartphone Growth
China's Huawei Technologies expects total shipments of smartphones in southeast Asia to rise 160% to 8 million units in 2015, boosted by strong demand in Myanmar, it said. In the first quarter, Huawei posted a 120 percent increase in smartphone shipments in the region, one of the most promising markets in the world, Thomas Liu, President for Huawei's ...
Reuters
When Failure is not an Option, You Need Kyzen Clean!Kyzen cleaning experts are available to evaluate your total cleaning process and optimize your ability to get higher yields with great results every time. Kyzen offers free cleaning evaluations. Learn more...
Kyzen
Foxconn's Future Ambitions
Foxconn, Apple's major assembler, made a rare showcase of some of its new technologies and products at an expo in southwest China this week. The company, officially ...
The Wall Street Journal
Solder Paste Printer from JukiHigh Speed and High Precision printer equipped with "Motion Screen" fixes printing position by moving the screen. "High-Speed Cleaning" and "Automatic Solder Dispenser" are available as an option. See video and learn more...
Juki Corporation
What Causes Wave Solder Bridging?
We are having lead bridging problems with our wave soldering system. How would you rank the likely causes and areas to investigate?
Circuit Insight - Board Talk
Google Rolls Android M, IoT OS
Developers were audibly excited by the bevy of improvements and added features on the newest Android release, Android M. However Google did not deliver a next-gen ...
EE Times
IoT Security Groundswell Gathers
At least twice a week someone pings me with an idea for a guest article on how engineers must solve security problems if the Internet of Things is going to reach ...
EBN
White Discoloration After Ultrasonic Cleaning
We are using halogen free no-clean solder paste and cleaning with an ultrasonic cleaning system. After cleaning there is a white discoloration on the soldered areas.
Circuit Insight - Ask the Experts
The Art of SolderingImproved Power, Perfor­mance & Reliability. Increased plating results in longer service & cost savings. Better connectivity using gold connectors. Color banding to easily differentiate tip temperature. Available for most brands of soldering irons. Learn more.
EasyBraid Co.

Electronics for military applicationElectronics for military applications are expected to operate first-time, every time in some of the most varied and demanding environmental conditions known to man. Protection of electronics in these conditions is a must, read more.
Electrolube Ltd
Challenges for Step Stencil Printing
The focus of this paper is on the printing performance of step-up/step-down stencils and the paper ends up with a short outlook on 3D cavity printing.
Circuit Insight - Production Floor
Large Board and Backplane Selective SolderingWith capacity to handle up to 36"x28" boards, the KISS-105IL is the largest format selective soldering system for large boards and backplanes. It can solder PCB panels up to 12mm thick weighting up to 50 lbs. Learn more...
ACE Production Technologies

STI's manufacturing lab highly skilledEquipped with the latest in high speed placement, inspection, and test equipment. We provide contract assembly, prototype development, NIP builds, rework & repair electronics DOE, and much more. Learn more...
STI Electronics
DispenseLink ControllerDL Technology's new DispenseLink controller now offers better performance at a better cost. Upgrade your existing platform with today's best technology. Learn more...
DL Technology
Test Your Knowledge
What is the capital of Finland?
See answer below.
Proven X-Ray Imaging SolutionsContract Manufactures worldwide have made the X-Scope line of x-ray inspection systems their choice for proven dependability and affordability. Scienscope solutions for the inspection of BGA's and solder joint quality to meet your budget. Learn more...
Scienscope
Ask the Experts
Zip-lock Bags vs. Heat Sealed Bags
Are zip-lock bags vs. heat sealed bags an acceptable option for storage of moisture sensitive components?
Responses by:

| | |
| --- | --- |
| ■ | Subrat Prajapati, Supplier Quality Leader, Ge Healthcare |
| ■ | Paul Austen, Senior Project Engineer, Electronic Controls Design Inc |
| ■ | Umut Tosun, Application Technology Manager, Zestron America |
| ■ | Fritz Byle, Process Engineer, Astronautics |
| ■ | Rick Perkins, Chemical Engineer / Owner, Chemical Logic Inc. |
| ■ | Jerry Karp, President, JSK Associates |
More Ask the Experts
Circuitnet Advertising Delivers Results!Introduce your technology, new products or services in our daily e-mail newsletter and website to see how e-media advertising delivers results. Reach over 350,000 industry professionals with high frequency, low cost e-media advertising. Learn more...
Circuitnet LLC
Can sinter technology get easier?With ALPHA® Argomax® 9000 Preforms sintering has never been so simple. Compatible with tape and reel and waffle packs, these preforms have superior thermal and electrical conductivity and are 100% customizable in shape. http://alpha.alent.com Learn more....
ALPHA®
The first-ever temperature stable solder pasteLOCTITE GC 10 is stable at 26.5°C for one year and at temperatures of up to 40°C for one month, providing benefits throughout the logistics and operations chain, while still offering unbeatable printability and reflow performance. Click here for more information.
Henkel Electronic Materials, LLC
Quote of the Day
"Do not worry about your difficulties in mathematics. I can assure you mine are still greater."
Albert Einstein
Sunstone's C-DUS Lab Case StudySunstone helped aerospace engineer Miki Szmuk to build highly functional PCBs for small, unmanned aerial vehicles (UAVs). Sunstone offers unparalleled customer service, expertise and manufacturing capability to the PCB designer seeking to innovate and improve.
Sunstone Circuits
AUCTION SMT - Circuits Assembly MachinesOnline Auction May 28 of SMT facility incl. X-ray & visual inspection equipment Agilent and Orbotech, testing machines Teradyne & Shindenshi, chip shooters Fuji, soldering, printing & support equipment. Click to learn more.
DB Reklame Services
Quick Curing Epoxy Withstands ChemicalsMaster Bond EP3RRLV is a one part epoxy for high performance potting, encapsulation and underfill applications. This low viscosity adhesive withstands heat and thermal cycling as well as mechanical vibration and shock.
Master Bond
Reworkable Underfill for High-Value AssembliesWant to preserve the value of high-value assemblies? Using a reworkable underfill allows the removal of faulty components without scrapping the entire assembly. But, how do you know which underfill is best and what process to use? Learn more.
Henkel Electronic Materials, LLC
Cartoon of the Day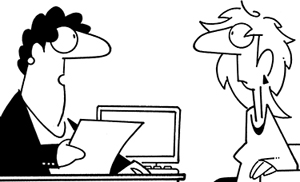 "We only need you to work 20 hours a week. To get that much done, you'll need to be here 80 hours a week."
Copyright © Randy Glasbergen
Test Your Knowledge Answer
Helsinki